Legal expenses insurance – Optimal legal protection for doctors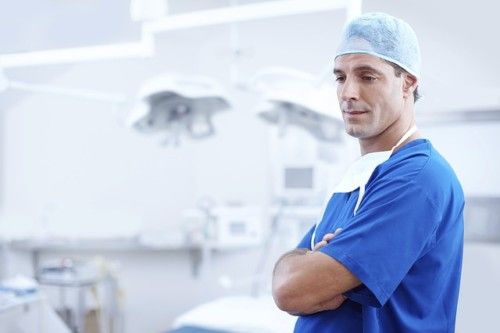 Optimal legal protection for doctors
Doctors have a significantly higher risk of being involved in legal disputes than many other professions, they work in a profession where mistakes are not forgiven more than elsewhere.
A legal protection insurance that is optimally adapted to the respective needs is therefore a protection that no doctor should do without.
Why is legal protection insurance for doctors so important??
When a dispute has to be settled legally, it can quickly become expensive, first of all regardless of whether the doctor is ultimately at fault or not.
Treatment errors or negligent homicide are not uncommon charges against doctors and physicians. The amount in dispute may well be several million euros.
For this reason, legal expenses insurance is a very important component of coverage for doctors. Also with other events, which have nothing to do with patients, a suitable legal protection can be quite helpful.
With a suitable legal protection insurance, one can react much more calmly to employees who sue against a dismissal, incorrect invoicing or recourse claims from health insurance companies than without it. Typical examples of legal disputes involving physicians are:
Due to an alleged violation of the pharmaceutical guidelines, a health insurance company demands reimbursement of paid amounts.
Claims are asserted for additional payment of social security contributions which, however, are not justified.
When purchasing a medical device, a dispute arises with the supplier – now down payments already made are to be refunded.
An accident occurs during a business trip, the question of guilt must be clarified in court.
The landlord of the practice premises suddenly demands a much higher rent, even though it was fixed for a certain period of time.
What benefits should legal protection include?
A suitable legal protection insurance covers a doctor both actively (if he files a lawsuit himself) and passively (if he has to respond to a lawsuit).
There are special modules for physicians, which make more or less sense depending on their exact activities. It is always important that the insurance in any case to step in as soon as it comes to legal claims or allegations.
First of all thus resulting costs should be taken over for the lawyer, furthermore possible costs for experts or witnesses.
The legal costs should also be covered by the insurance, as well as the costs of the opposing party, should there be a conviction of the insured person.
What does a legal protection insurance for doctors cost?
The exact costs are always dependent on the individual case and also on which specific services are used. The various insurers show considerable differences in the scope of services and fees.
Since the risk is higher for physicians than for other professions, the premiums for legal protection insurance are usually higher as well.
Here it is advisable to reduce the cost of legal protection with a deductible. Depending on the amount of the deductible, up to 40 percent of the costs can be saved.
With a legal protection insurance that is optimally adapted to their own requirements, doctors can concentrate fully on their profession and work much more securely.
Through the appropriate legal protection, one can prevent as a doctor, even by not self-caused damage high court costs to bear must.
The following link leads to further information for all those who want to make use of a legal protection insurance as a doctor.