Audio converter, easily convert your favorite music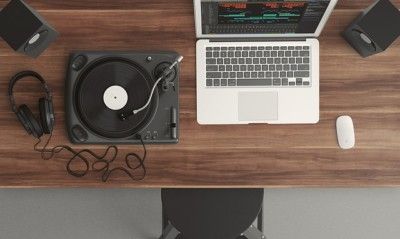 Audio converter, easily convert music
Today, your favorite music accompanies you everywhere, whether at home on your computer, or via your smartphone, player and other portable audio devices: your music, your world! Unfortunately, some devices refuse to play certain audio files – not all formats are supported by all gadgets.
But with Movavi's audio converter, you simply eliminate this problem: Download Movavi's audio converter and convert your audio files to any format for any device you can think of.
Movavi audio converter supports not only the usual MP3 – format, but also, for example, FLAC, WAV, WMA and OGG.
Convert music with audio converter – it's so easy.
Follow the instructions for Movavi Video Converter for Windows. Do you have a Mac? Then you will find the appropriate Video Converter for Mac OS.
First step:
You download and install Movavi audio converter on your computer. When running the installation file, you can select "German" from the list of languages in the setup menu, for example.
Second step:
You now add your music files. To do this, select "Add audio" in the converter's menu and choose the appropriate files – as many as you like!
Third step:
You now select the desired format for the selected files. To do this, open the "Convert to" list in the menu and then select the desired format. You will be assisted in the selection process if necessary.
If you select the menu item "Devices", you will see a number of ready-made profiles with optimized settings for many different devices. Yours are guaranteed to be listed as well.
If you select the appropriate profile, your music files are guaranteed to be converted to fit and can be played on your device in the future.
In the figure you can see how to select the audio profile for Apple devices: The profile shown fits Apple TV, for iPhone, iPod, iPad.
Fourth step: start format conversion
Pick the best location to save your files to, before you convert the selected files. Otherwise, Movavi Video Converter will automatically move all edited files to your computer's "library".
On request, select "Browse" and then specify the desired location using the dialog box. If you now click "Start", the conversion of the selected music files will run. A new Windows window will open and show you a list of all already converted files.
Movavi Video Converter is very easy to use and self-explanatory. It is a very practical and creative tool, because it can do much more than "just" converting.
Compose your music program from different media, for example extract audio files from videos, merge different media files or cut sequences and fragments from music or video files.
Of course, with Movavi Video Converter you can effortlessly convert videos and DVDs, convert MOD videos, transfer DVDs and videos to iPod and much more.